Lost or Stolen Debit Card
If your Debit Card is lost or stolen, please contact us immediately. Early notification of a lost or stolen card helps to limit a potential financial loss and allows us to put fraud prevention measures into place for the subject card.
During normal business hours, please contact us at 712-852-3451(Emmetsburg), 641-755-2141(Panora), or 800-233-9109. You may also visit one of our branch offices to notify us of the lost or stolen card.
After normal business hours, weekends, and holidays, please contact us at 800-472-3272 (within the United States).
CardValet®
Safeguard your card from fraud
Control your debit card via mobile device
Control how your family members are spending
Set limits
Turn card on or off instantly
Receive text alerts based on your criteria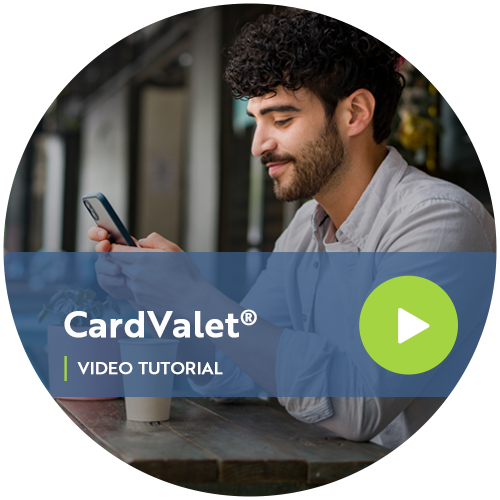 Travel Notifications
Make sure your next trip is as hassle free as possible. Notify us of your travel plans prior to departure to ensure your debit card is not blocked. Without notification your card could be blocked by the fraud monitoring system. Contact any branch office 800-233-9109.